January 29, 2020
Student Organization Leadership Series kicks off with event planning workshop
Submitted by Center for Student Involvement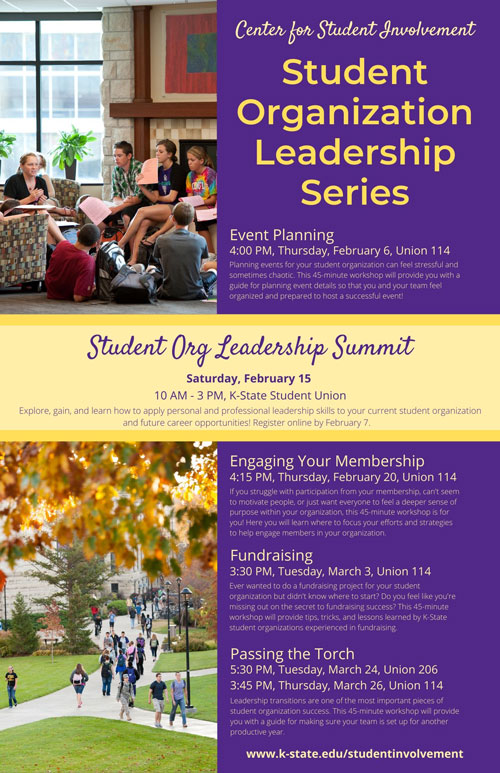 The Center for Student Involvement is hosting free workshops for K-State students, especially those involved in student organizations, through the Student Organization Leadership Series.
Choose from 45-minute workshops covering topics like event planning, fundraising, engaging your members and passing the torch to next year's leaders. Visit the center's website to browse events.
Students can also register to attend the inaugural Student Org Leadership Summit on Saturday, Feb. 15. This opportunity is intended to bring together students who are interested in developing their leadership skills and strengthening the support they provide to their student organizations. Informational sessions, networking opportunities and a free lunch will be provided to attendees. Visit the summit website to learn more.
Questions? Contact the Center for Student Involvement at studentinvolvement@k-state.edu, or 785-532-6541.