January 24, 2020
Fulbright scholar Jonathan Adams to present free lecture on integrative medicine for chronic illness in vulnerable communities
Submitted by College of Health and Human Sciences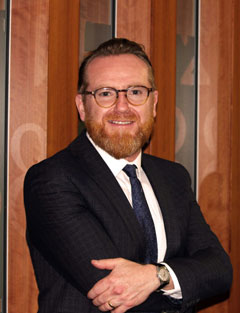 Jonathan Adams, Fulbright scholar and distinguished professor of public health, will present "Challenges and Opportunities of Complementary and Integrative Medicine Use for Chronic Illness in Vulnerable Communities: Informing Implementation" at 4 p.m. Tuesday, Jan. 28, in 164 Justin Hall.
Adams is the director of the Australian Research Centre in Complementary and Integrative Medicine at the University of Technology Sydney — the only national research center worldwide focusing on the public health and health services research of complementary and integrative health care.
This Fulbright program aims to marry clinical and research insights around this topic with a view to translating and exporting such insights back to Australia to help promote effective, safe, quality care and support for vulnerable communities.