January 21, 2020
It's not too late to get your flu vaccine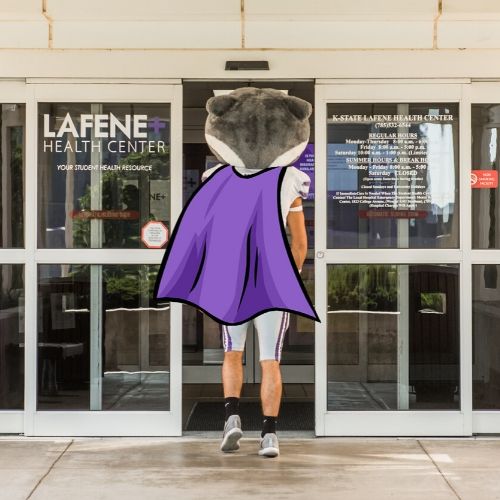 Flu activity is high in the U.S. and is expected to continue for weeks. Although Lafene Health Center has not had a large number of confirmed influenza diagnosis, the Centers for Disease Control and Prevention says all regions of the country are seeing elevated flu activity.
Flu is a potentially serious, contagious disease. It can cause mild to severe illness. Serious outcomes of flu can lead to hospitalization and even death. Getting a flu vaccine every year is the best way to protect yourself and your family from flu and its potentially serious complications.
CDC recommends a three-step approach to fight flu:
Get a flu vaccine.
Take everyday actions to stop the spread of germs. Try to avoid close contact with sick people, and if you become sick, limit your contact with others. Cover your nose and mouth with a tissue when you cough or sneeze, and wash your hands often.
Take flu antiviral drugs if your doctor prescribes them. If you get sick with flu, prescription flu antiviral drugs can be used to treat flu illness. Antiviral drugs can make illness milder and shorten the time you are sick. They may also prevent serious flu complications.
It's not too late to get vaccinated. Flu vaccination is always the best way to prevent flu and its potentially serious complications. Schedule an appointment today for your flu vaccine through the myLafene patient portal on the Lafene Health Center website or call 785-532-6544.