November 9, 2012
Honoring a passion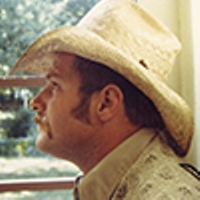 David Fitzgerald's love of rodeo was born at Kansas State University. Now his widow, Judith Fitzgerald, has honored his memory by establishing an endowed scholarship for rodeo team members.
Fitzgerald grew up in Independence, the middle child of five. At age 17, he joined the Army and served in Vietnam as a helicopter door gunner. On his return to the U.S., Fitzgerald enrolled at K-State where his older brother was already attending.
"He met his brother's friends, some of whom were rodeo guys," Judith Fitzgerald said. "He enjoyed spending time with the rodeo team even though he wasn't on it and had never tried rodeo."
The couple met at K-State, got married in 1981 and moved to Pratt, where Fitzgerald worked for the rural electric company. His love of rodeo continued to grow.
"He tried rodeo for several years," Judith Fitzgerald said. "He loved it but he was already too old and too busted up to be any good. But he always loved it and it's something we maintained an interest in by going to all the rodeos we could."
The Fitzgeralds actually talked about establishing an endowed scholarship nearly 20 years ago, but were sidetracked when Fitzgerald was diagnosed with colon cancer. He survived the cancer but on May 19, 2011, he was killed in a motorcycle accident. He was on his way to join the riders on the Run for the Wall, an annual mission to the Vietnam Memorial in Washington, D.C.
With his unexpected death, Judith Fitzgerald decided to see if she could accomplish their goal of establishing a scholarship at K-State. She chose the rodeo team because of her husband's love of rodeo and because it is an area that she thought probably didn't get many scholarships.
"He was very generous of spirit and always gave everyone the benefit of the doubt," Judith Fitzgerald said. "He was much loved and respected by his peers. He was just an outstanding man. He overcame the difficulties with PTSD from his military service to become a loving, generous man."
When asked what impact she hopes the scholarship will have, she said, "I hope it will assist and inspire some student to get all the way through and finish, no matter what area they're studying."