September 19, 2019
Lacy's Fresh Fare and Catering to open Sept. 24
Submitted by College of Health and Human Sciences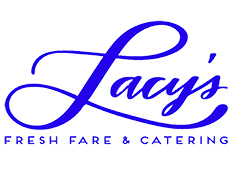 Lacy's Fresh Fare and Catering in Justin Hall will begin its lunch service at 11 a.m. Tuesday, Sept. 24. The popular on-campus lunch destination is a student-run quick-service restaurant featuring fresh salads, sandwiches and soups at an affordable price.
Lunch service will be available from 11 a.m. to 1 p.m. Tuesday-Thursday for the fall semester.
Catering services are also available for campus. For catering inquiries, please contact Ericka Bauer, lab coordinator, at ebauer1@k-state.edu.
Lacy's Fresh Fare and Catering is operated by faculty and students in the hospitality management department in the College of Health and Human Sciences.