September 19, 2019
Join Wildcat 91.9 to celebrate 91.9 Day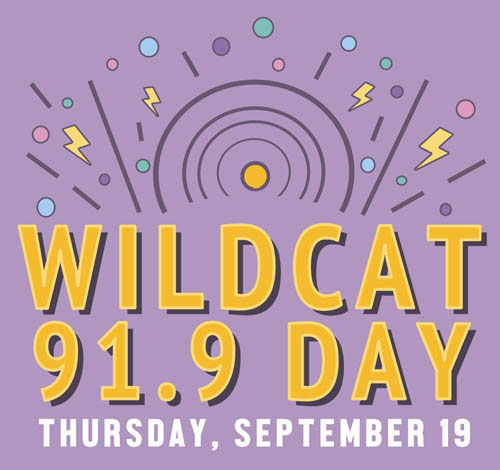 Join Wildcat 91.9, the student-run radio station at K-State, to celebrate 9/19 — 91.9 Day!
We'll be in the K-State Student Union courtyard from noon to 1 p.m. Sept. 19 with music, opportunities to learn about the station and giveaways. Come for stickers, free T-shirts and more.
The first 15 people to come wearing a Wildcat 91.9 shirt will receive a free gift card to Cold Stone Creamery. Find more information and RSVP at the Facebook event page.