September 13, 2019
Division of Biology welcomes first-year students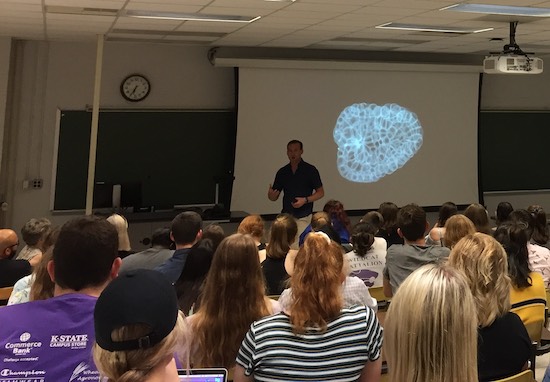 More than 100 students attended the Division of Biology's inaugural New Student BioBonanza on Sept. 10. The event welcomed first-year biology, microbiology, and fisheries, wildlife and conservation biology majors and connect them with opportunities beyond the classroom.
The New Student BioBonanza included two-minute lightning talks by 11 biology faculty, graduate students and postdoctoral researchers. A browsing session where current biology upperclassmen shared their extracurricular experiences with the new freshmen and transfer students followed.
New biology students got to learn how they can expand their experiences at K-State by getting involved in student organizations, serving their community, going abroad, pursuing summer internships, tackling research and more.