June 13, 2019
Voice professor releases CD with duo partner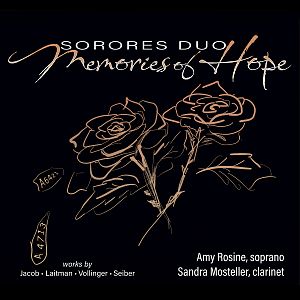 Soprano Amy Rosine, associate professor in the School of Music, Theatre, and Dance, released a new CD titled "Sorores Duo: Memories of Hope."
"Sorores Duo" includes Rosine and clarinetist Sandra Mosteller. They have performed together across United States for more than a decade. Their repertoire focuses on contemporary music as well as music related to the Holocaust. Their future includes new commissions for the genre and developing interdisciplinary collaborations in art, dance as well as fields outside the arts.
For more information, visit amyrosine.com/sorores-duo.