June 13, 2019
College of Veterinary Medicine honors students at May 16 banquet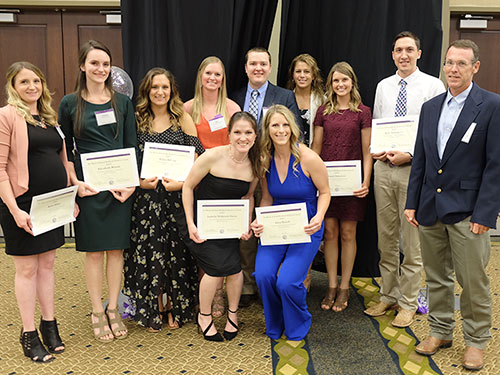 The College of Veterinary Medicine hosted its annual Senior Honors Banquet on May 16 at the Hilton Garden Inn. Faculty, staff, students, family members and donors celebrated the college's award recipients.
The college recognized the senior class of students on their receipt of $187,590 in scholarships through 61 different scholarship awards.
Visit the College of Veterinary Medicine website for a complete list of awards and recipients.