September 5, 2018
Agronomy faculty member receives open education resource fellowship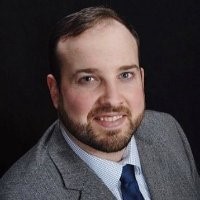 Colby Moorberg, assistant professor of agronomy, was recently named an open education resource, or OER, research fellow by the Open Education Group.
Recipients of the award are early-career researchers who will publish papers relating to the educational outcomes resulting from using open access educational resources in place of traditional learning materials and approaches.
The research fellows receive funding to attend two conferences focused on open education. In addition, fellows receive mentoring in open education resource research and guidance in identifying, researching and writing specific OER projects. Small stipends are made available to fellows who successfully compete the program. The goal of the Open Education Group is to increase the affordability and effectiveness of education.
Moorberg instructs several courses in the agronomy department, including AGRON 305, a large introductory soil science course. The lab component of AGRON 305 utilizes an open-access lab manual developed by Moorberg and David Crouse, professor of soil science at North Carolina State University.