May 10, 2017
Cable publishes book about driving across Kansas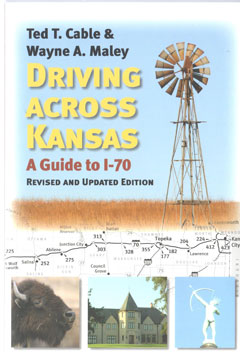 Ted T. Cable, professor of park management and conservation, has published his 15th book, "Driving across Kansas: A Guide to I-70, Revised and Updated Edition."
This guidebook, published by the University Press of Kansas, combines information about history, geography, agriculture and nature with practical traveling tips to make the trip from Kansas City to Colorado more enjoyable and enriching. It is a companion volume to his "Driving across Missouri," also published by the University Press of Kansas, and "Traveling across Illinois," by Arcadia Publishing. Television icon Bill Kurtis wrote that this book "puts to rest the notion that Kansas is flat and uninteresting."
Cable recently had the opportunity to speak about his book on Kansas City's NPR station KCUR. He was interviewed by Steve Kraske, the host of "Up to Date," and took calls from listeners.