March 23, 2016
Visiting speaker Adeline Koh to present lecture on digital humanities and diversity on Friday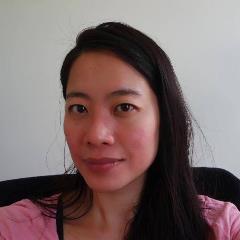 Adeline Koh will talk about her work on digital humanities and diversity from 4-5 p.m. Friday, March 25, in Hale Library's Hemisphere Room.
The title of Koh's talk will be "All the Feels: Whiteness and Emotions in Digital Public Discourse." It is free and open to the public.
Koh is an associate professor of literature at Stockton University, where she also serves as the director of DH@Stockton, the Digital Humanities Center at Stockton University.
Koh's research and teaching explore the intersections of postcolonial studies and the digital humanities, 19th-21st Century British and Anglophone Literature and Southeast Asian and African studies, and games in higher education. She also directs the three online projects: "Digitizing 'Chinese Englishmen,'" a digital archival project on 19th century "Asian Victorians" in Southeast Asia, and The Stockton Postcolonial Studies Project, a collaborative website producing a new orientation for postcolonial analysis in the digital age.
Mark Crosby, assistant professor of English and director of K-State's Digital Humanities Center, is looking forward to Koh's visit.
"Koh is an influential figure in the development and spread of Digital Humanities within university education," Crosby said. "In addition to serving as Director of the Center for Digital Humanities at Stockton University, she is the designer of Trading Races, a historical role-playing game designed to teach race consciousness. She also is a core contributor to the ProfHacker column at the Chronicle for Higher Education."
Koh's lecture is co-sponsored by the English department and K-State Libraries, who have partnered during the past two years on the development of several digital humanities projects and events. The Offices of the President and Provost also contributed resources to the talk.
Visit Koh's website for more information about her work.
For more information about digital humanities at K-State and its affiliated departments and centers, visit the Digital Humanities Center website.