May 13, 2015
Cable's textbook published in China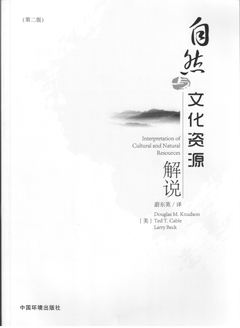 A widely used textbook, co-authored by Ted Cable, professor of park management and conservation, has been translated and published in China.
"Interpretation of Cultural and Natural Resources," second edition, was translated by Dongying Wei at Beijing Normal University.
Wei reports that this text will be used in heritage interpretation classes at Beijing Normal University as well as at other Chinese universities and by frontline heritage interpreters and tourism guides in China.
Another book co-authored by Cable, "The Gifts of Interpretation: 15 Guiding Principles for Interpreting Nature and Culture," was previously translated and published in China. Both of these books are currently being translated into Spanish and will be published by the National Institute of Anthropology and History in Mexico City.