September 29, 2014
Consider yourself a genius? See K-State Theatre's new play Oct. 2-4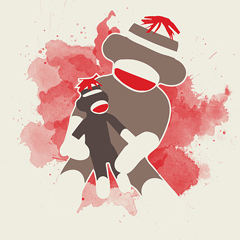 K-State Theatre presents the play "Monkey Monkey Bottle of Beer, How Many Monkeys Have We Here?" by Marsha Sheiness and directed by senior Cory Jennett at 7:30 p.m. Oct. 2-4 in the Purple Masque Theatre in East Stadium.
Set in a clinic waiting room, five mothers await the results of a two-month experiment that attempts to change their children into geniuses. As each woman waits on the news of her child, we explore the hope, fear and guilt that each faces. The very nature of parent-child love is examined in this psychological mystery.
Tickets are $4 for students and youth, $6 for senior citizens, military and faculty/staff, and $7 for general admission. Tickets may be purchased at the McCain Auditorium box office, online or by calling 785-532-6428.
The cast and crew of the play include:
Katherine Boulanger from Bartlesville, Oklahoma; Gabrielle Browne from Colby; Ellyn Calvert from Kansas City; Dani Golway from McKinney, Texas; Tori Ptacek from Russell; Erin Ressegieu from Lenexa; and Mitch Ward from Colwich.
Cory Jennett from Prairie Village, is director and sound designer; Norman Hanks from Smyrna, Tennessee, is costume designer; Katie Helmer from Wichita, is lighting designer; Kelli Young is stage manager and Ian Walker is scenic coordinator, both from Topeka.
Follow us on Twitter and Instagram @kstatetheatre and check out our official Facebook page.