Don't Lose Your Balance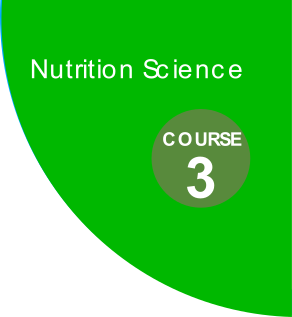 Essential Question
What are the factors in maintaining a healthy weight?
Engagement Scenario
The Appalachian Trail is a 2,181 mile- (3,510 km) long trail that stretches from Georgia to Maine in the eastern United States. Although two million to three million people hike portions of the trail each year (section hikers), only fifteen hundred to two thousand attempt to hike the entire length (thru hikers) and only two hundred to three hundred of those people succeed. Hiking the Appalachian Trail can be very challenging due to changing weather conditions, levels of remoteness, and the physicality of the hiking.
Your team has been identified as potential nutritionists to be hired for a very popular hiking company's website. The website currently offers different levels of coaching to prepare a hiker for the Appalachian Trail. Currently they offer gear, physical training, budgeting, and trail guidebooks. Your team is expected to add a nutritional coaching feature. This new website feature will provide plans for section hikers to meet their caloric and nutritional needs while hiking.
All teams competing for this job will be presented with the "Hiking the Appalachian Trail Energy Challenge." This will be your job interview for the company. Your team will be challenged to meet certain Calorie and nutrition requirements for a section hiker of the Appalachian Trail (AT). There will also be strict limitations of both volume and weight of the food.
Before you receive the "Hiking the Appalachian Trail Energy Challenge," your team will research qualitative and quantitative aspects of food, including but not limited to: energy density, satiety, and nutritional needs. Your team will also conduct an exercise in determining credible sources from the Internet using informational texts, blogs, and data tables. During the challenge, the information your team gathers, will be in a blog format. This is to test your writing ability to appeal to the website users.
A presentation, based on your blog, will be presented to the company's hiring team. You will need to include all the required energy and nutritional information from the blog.
Your nutrition team has to compete with the other teams in the room for the best overall food plan for the AT section hiker. The team with the best food plan will be hired to this great company. In addition to a fun and rewarding work environment, the starting salary for each team member is 1.5 times the industry average for nutritionists!
Good luck!
Course 3 Unit 1 Complete Curriculum
Appendices
| | | | | |
| --- | --- | --- | --- | --- |
| Day 1 | Day 2 | Day 3 | Day 4 | Day 5 |
| | | | | |
| Day 6 | Day 7 | Day 8 | Day 9 | Day 10 |
| | | None | None | None |
| Day 11 | Day 12 | Day 13 | Day 14 | Day 15 |
| | | | | |
| Day 16 | Day 17 | Day 18 | | |
| | | | | |
Videos
Day 12 Appalachian Trail Thru Hikers (Trailer)