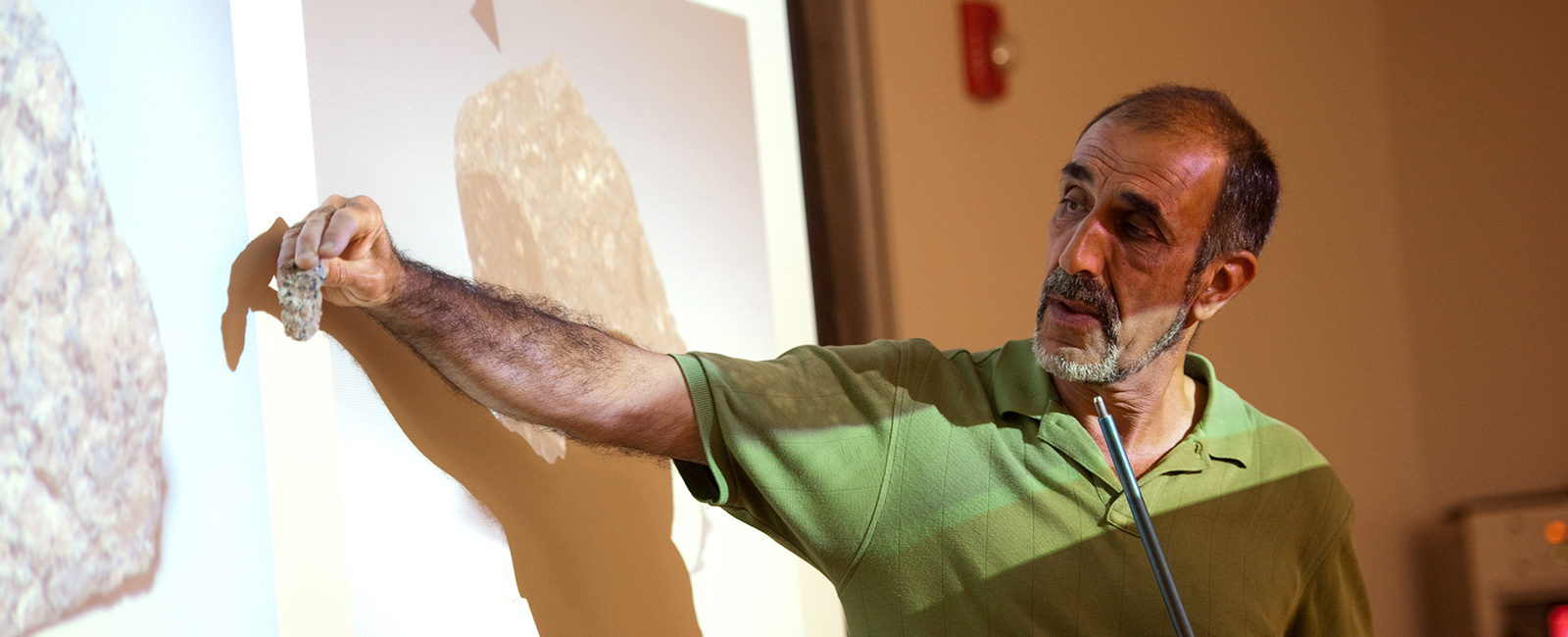 Bachelor's Degree in Geology
Discover Earth materials and processes, as well as the exploration for energy, mineral, and water resource, as part of understanding and protecting the environment.

Review admission requirements, submit your application and take the next step toward your degree.

Let us know what you're interested in and instantly access a downloadable digest of all things K-State.

From on-campus events to personalized one-on-one visits, we're ready to roll out the purple carpet for you.
Bachelor's Degree in Geology
B.A. or B.S. in geology; exploration and environmental geophysics minor
At its core, geology is the study of the physical aspects of the Earth, particularly its composition and structure. Geologists study the processes that have shaped our dynamic planet, both past and present, using chemistry, physics, math, biology, history, logic and art.
The K-State difference
At K-State, geology majors may earn either a Bachelor of Science or Bachelor of Arts. Additionally, the geology department offers a dual degree with the civil engineering department and collaborates with the College of Education to offer an earth science option for high school teachers.
Geology faculty maintain active research programs in a wide range of geoscience subdisciplines, including chemical hydrogeology, petroleum geology, volcanology and many others. Upper-level undergraduates will find ample research opportunities, which may include presenting research results at appropriate conferences.

Did you know?
More than 20 departmental scholarships are available to students, including several that may be awarded to incoming freshman. Scholarship funding for geology majors and geology students averages nearly $100,000.
Career Center
The Career Center offers an extensive career library, free assessments for exploring major/careers, job search training, career advising, employer connections, and a staff dedicated to assisting students in the career development process.