Bachelor's degree in American Ethnic Studies
B.A. and B.S. in American ethnic studies; minor
The American ethnic studies program seeks to serve society by focusing on underserved communities of color and those historically underrepresented in our nation's universities. Ethnic studies plays a critical social role in the millennial transition to the 21st century.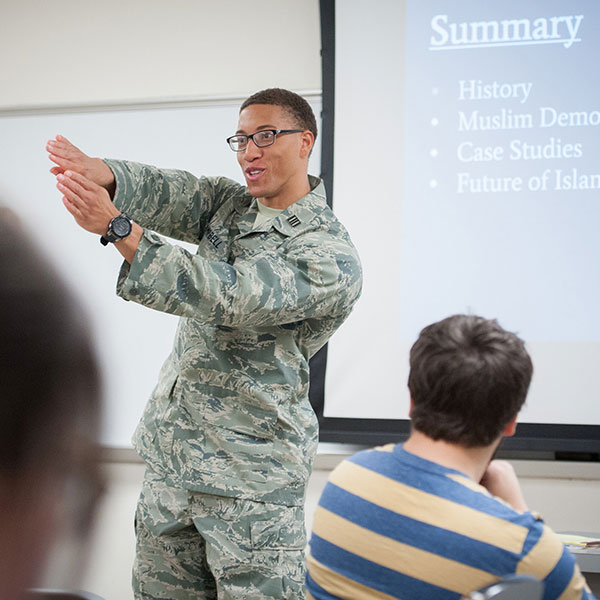 Student in many majors, such as American ethnic studies, connect with each other by sharing their experiences and learning opportunities.
The K-State difference
K-State's American Ethnic Studies program is the only of its kind in the state of Kansas. A major or minor in American ethnic studies provides a broad liberal arts education with skills in critical thinking, comparative analysis, social theory, data analysis, and oral and written communication.
The program emerged as a response to community-based demands from civil rights movements to include the perspectives of historically erased, socially dismissed and institutionally underrepresented cultural groups. Courses cover the four major underrepresented U.S. ethnic-racial communities: African American, Asian American, Mexican American/Latino and Native American.

Did you know?
Students that major or minor in American ethnic studies gain applicable expertise in the histories, cultures and contributions of America's diverse communities. They can integrate knowledge about ethnicity and race across various work contexts touching on educational, business, civil rights, medicine, social work, academic and legal sectors. Employers in all sectors recognize the value of hiring people trained to work effectively with diverse communities and cultures and ethnic studies graduates show high salaries and very low unemployment figures according to the Wall Street Journal.
What can I do with a degree in American ethnic studies?
A degree in American ethnic studies prepares students to live and work in a diverse world. Graduates pursue careers in a variety of specializations and, statistically, enjoy higher employment and salary rates than many other majors.
View more options in American ethnic studies.
The Career Center offers an extensive career library, free assessments for exploring major/careers, job search training, career advising, employer connections, and a staff dedicated to assisting students in the career development process
Tuition and Scholarships
Learn more about the $42 million in scholarships Kansas State University awards to students each year!
Additional K-State opportunities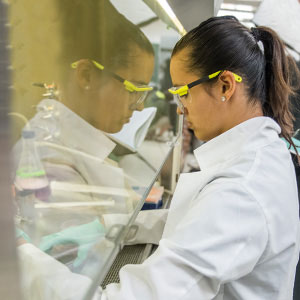 At a public research university like K-State, you'll have direct access to research opportunities from the start. K-State undergraduates have studied sustainable energy, cancer cells, musical lyrics and many other topics alongside nationally renowned faculty at K-State's 90-plus research centers.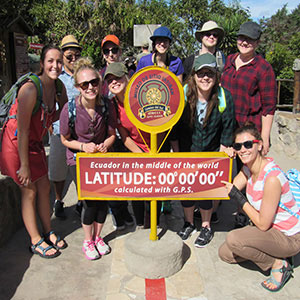 Studying in another country not only allows you to experience the wonders of another culture, but it also broadens your horizons and makes you a stronger citizen in our global society. There are more than 85 countries currently participating in K-State's education abroad programs!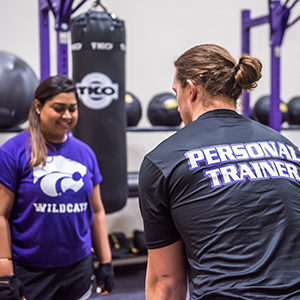 Whether you are interested in a career in human or animal health, K-State is a great place to start the journey toward becoming a healthcare professional. You will have a dedicated health professions advisor who will help you navigate the professional school application process for your chosen healthcare field.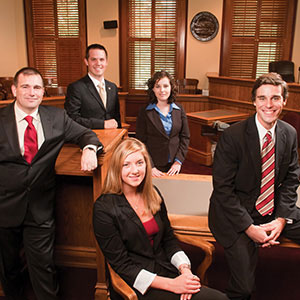 Did you know that K-State pre-law students are accepted into law school at a rate substantially exceeding the national average? In preparing for law school, you will work with a dedicated pre-law advisor and select the major of your choice in any department in any college within the university.