November 15, 2019
Student from College of Veterinary Medicine receives prestigious equine scholarship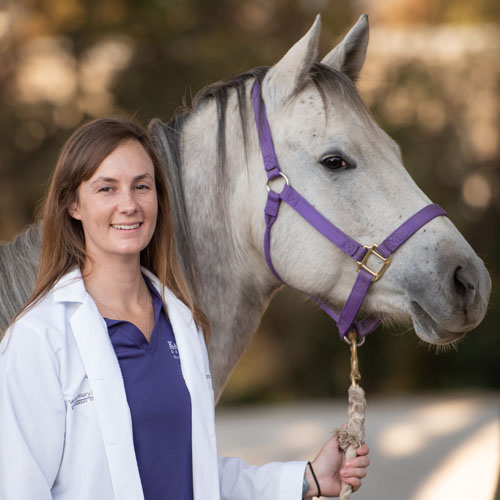 Five veterinary students across the country received a $5,000 scholarship from Merck Animal Health, administered by the American Association of Equine Practitioners, or AAEP, Foundation. Among the recipients is Haydan Vosburgh, a fourth-year student at the Kansas State University College of Veterinary Medicine.
"I am extremely grateful to have been awarded this scholarship from Merck Animal Health and the AAEP Foundation," Haydan said. "This award will help alleviate some of my financial burden from veterinary school and allow me to focus on pursuing my passion for equine medicine! I am excited to start the next chapter of my veterinary career and would like to thank Merck and the AAEP Foundation for providing this wonderful opportunity!"
The Merck Animal Health scholarship recognizes promising veterinary students committed to a career in equine medicine.
"We are incredibly proud to support these five future equine veterinary students through our ongoing partnership with the AAEP and the AAEP Foundation," said D. Craig Barnett, Merck Animal Health director of equine technical services. "These students are exceptional leaders and I'm confident they will help move our mission forward by advancing the science of healthier animals in the years to come."
The five recipients of the 2019 Merck Animal Health Scholarship will be presented with their awards on Dec. 9 at the AAEP's 65th Annual Convention in Denver, Colorado.