March 27, 2018
Larry Snyder to present stem cell therapy in medicine research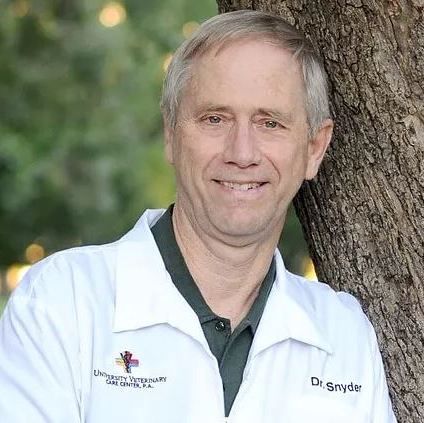 The K-State Engineering in Medicine and Biology Society will host Larry Snyder, a 1976 graduate of the College of Veterinary Medicine, to present about his research on stem cell therapy applications in medicine, at 4:30 p.m. Wednesday, March 28, in 1109 Durland Hall.
A cookie reception will follow in the ground floor Engineering Hall atrium. Students and faculty from all colleges are welcome.
Snyder has returned to K-State to pursue a doctorate in anatomy and physiology. He started in mixed animal practice and moved into small animal/exotic veterinary practice during his veterinary career. He has been active in adult stem cell application and clinical research for the past eight years; treating animals with their own fat derived stromal vascular fraction with positive results. He will review results and show videos of cases where stem cell treatments have been used to improve the animal's quality of life. Future stem cell applications, as well as potential diagnostic and therapeutic applications of exosomes will be discussed.
Keep up to date with the Engineering in Medicine and Biology Society's activities on Facebook.