March 1, 2018
Design Expo at Hilton Garden Inn March 2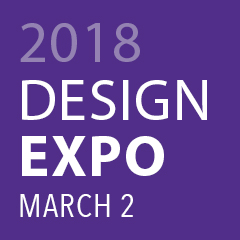 Students are invited to attend the 2018 Design Expo from 10 a.m. to 3 p.m. Friday, March 2, at the Hilton Garden Inn. Professional firms will be present to discuss full-time and internship opportunities.
Firms attending the expo are seeking students in the following disciplines: architecture, interior architecture and product design, landscape architecture, regional and community planning, interior design and graphic design.
Attendees should plan to dress in business or design professional, bring their student ID and multiple copies of their resume and work samples.
Free shuttles will run from the K-State Student Union courtyard to the Hilton Garden Inn every 20 minutes beginning at 9 a.m. Students who wish to drive on their own are instructed to only park in the parking garage at the corner of Fourth Street and Fort Riley Boulevard.
For more information or to find employers attending the event, please visit the Career Center website.