March 1, 2018
Division of Biology welcomes Krista Capps as part of seminar series
Submitted by Division of Biology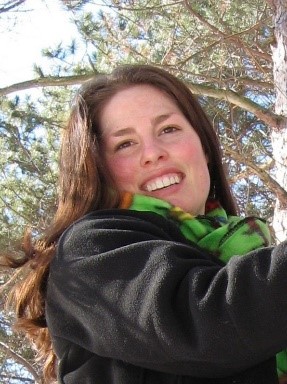 The Division of Biology welcomes Krista Capps, University of Georgia, to be part of the Division of Biology Seminar Series. Capps will present "Consumer-Driven Nutrient Dynamics in the Anthropocene" at 4 p.m. March 2 in 221 Ackert Hall.
"One of the great challenges in conservation is to identify, quantify, and preserve the functional role organisms play in ecosystem processes. By ingesting, retaining, and processing food, populations and communities of consumers can play important roles in moving and storing elements in both terrestrial and aquatic ecosystems," Capps said.
Capps will introduce the field of consumer-driven nutrient dynamics, provide evidence of how organisms can play fundamental roles in elemental cycling, and demonstrate how elemental cycles have been disrupted by human activities. She will examine these themes through an ecological and a conservation lens and conclude with a discussion of opportunities to incorporate consumer-driven nutrient dynamics into environmental planning.
If you would like to visit with Capps, contact Keith Gido at kgido@k-state.edu.