April 5, 2017
K-State recycling center thanks volunteers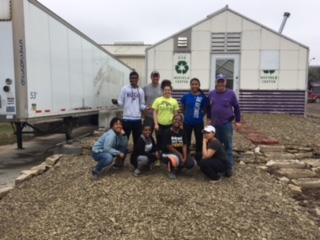 A special thanks goes out to the seven members of the Kansas State Black Student Union Freshman Action Team and Mark Whitehair who volunteered three hours of their time on April 2 doing a major area beautification project at the K-State recycling center.
The group removed old brush, mulch, rebuilt the current limestone walls and placed more than 5.5 tons of donated rock in front of the center.
A job well done and appreciated by all.
Thank you,
Bill Spiegel, program manager