April 5, 2017
'La La Land' dances onto Bosco Student Plaza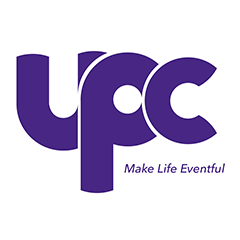 Union Program Council films presents a free screening of "La La Land" for Kansas State University students and the Manhattan community.
Golden Globe-sweeping "La La Land" is writer-director Damien Chazelle's triumphant follow-up to "Whiplash" and his second musical. Often categorized as part of an elite group of modern, original musicals, the timeless charm and brave sense of adventure in "La La Land" is seen as we follow aspiring actress Mia — Emma Stone — and taciturn jazz freak Sebastian — Ryan Gosling — as they seek to stay true to their dreams. It is a splendid continuation of cinema's ever-evolving love affair with song and dance.
UPC films makes a return to the regular weekend series, but with a twist: the screening will be free at 9 p.m. Friday, April 7, on Bosco Student Plaza. Limited seating will be provided, but attendees may bring blankets or lawn chairs to use. In case of rain, the movie will be shown in the K-State Student Union Ballroom.
For additional information on this event or for a complete list of all UPC activities, visit k-state.edu/upc or call the UPC office at 785-532-6571.
Union Program Council plans more than 150 entertaining, educational, cultural and substance-free events for K-State students and the Manhattan community each year.