October 13, 2016
Agronomy professor promotes new K-State programs at USDA event in Washington, D.C.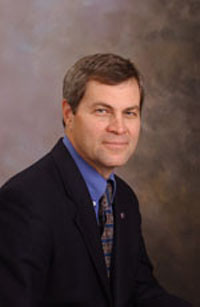 Chuck Rice, university distinguished professor of agronomy and Mary L. Vanier university professor, was invited to be a panelist at an event hosted by the U.S. Department of Agriculture on Oct. 6, in Washington, D.C. This event highlighted new efforts and actions to expand and diversify the agriculture workforce through targeted investments in education and workforce training.
Rice said he was invited to discuss K-State the agronomy department's new Precision Ag option and efforts to expand global awareness of agronomy students through an international capstone course.
Others on the panel included representatives of several universities and organizations from around the country, and private agribusiness concerns.