April 5, 2016
Human trafficking awareness documentary screening hosted by K-State Freedom Alliance
Submitted by Alexandria Kieffaber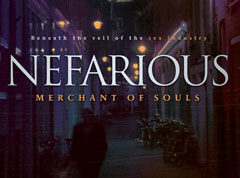 The K-State Freedom Alliance, an official student organization, presents the film screening of "Nefarious: Merchant of Souls," a human trafficking awareness documentary at 7 p.m. April 5 in the Frith Community Center at Jardine Apartments.
This documentary exposes the disturbing trends of modern-day sex slavery. Join a short discussion after the documentary on ways to get involved in the anti-trafficking movement.
The Freedom Alliance's third annual supply drive will be April 11-15. However, items for the drive also can be dropped off at the film event for those who have purchased items early. Drop-off boxes will be located at several locations on campus. All items from the supply drive will be donated to help homeless and trafficked youth in Kansas.