April 5, 2016
Bagels and coffee for grad students from K-State Libraries
Submitted by Sarah McGreer Hoyt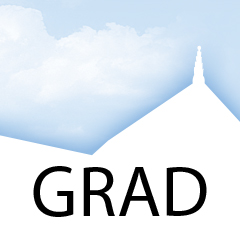 In appreciation of grad students' many contributions to the university, enjoy coffee on us.
K-State Libraries' Center for the Advancement of Digital Scholarship and Academic Services welcome all graduate students from 9-11 a.m. Wednesday, April 6, in 306 Hale Library for bagels, coffee and hot tea.
306 Hale is one of two rooms exclusively reserved for graduate students. To learn more, visit lib.k-state.edu/grad-rooms.
In honor of Graduate Student Appreciation Week, we present some scholarly graduate student facts:
For more information, contact Rebel Cummings-Sauls at cads@k-state.edu.