April 5, 2016
Nominations open for Iman Outstanding Faculty Awards
Submitted by By Michelle Elkins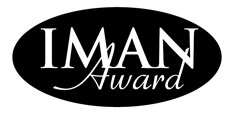 The K-State Alumni Association seeks nominations for the 10th annual Dr. Ron and Rae Iman Outstanding Faculty Awards. The two $5,000 awards honor K-State faculty for outstanding teaching and research. These awards are made possible with funding from Ron and Rae Iman, Albuquerque, New Mexico.
Nominations for the 2016-2017 awards will be accepted through 5 p.m. Friday, July 1. Additional details, including official nomination forms, can be found online. Both awards will be presented during a reception at the K-State Alumni Center on Monday, Sept. 26.
Ron Iman earned three degrees from K-State — a bachelor's degree in math education in 1962, a master's degree in 1970 and a doctorate in 1973, both in statistics — and continues to be actively engaged with the university. He has served on the K-State Alumni Association board of directors, was the alumni representative to the Kansas State University Research Foundation board, was a past member of the College of Arts & Sciences Advisory Council and is a Kansas State University Foundation trustee. He also was recognized with the College of Arts & Sciences Distinguished Service Award in 1996. The Imans are life members of the K-State Alumni Association.
Past recipients are:
Year Research Teaching
2015-2016 John Blair Donald Saucier
2014-2015 Jürgen A. Richt Swinder Janda
2013-2014 Zhijian Pei Kenneth Harkin
2012-2013 T.G. Nagaraja Andrew Barkley
2011-2012 Michael R. Kanost Christopher M. Sorensen
2010-2011 Mary Beth Kirkham Michael L. Wesch
2009-2010 Daniel Marcus Derek Mosier
2008-2009 Kenneth J. Klabunde Douglas K. Benson
2007-2008 Gary W. Conrad Medhat M. Morcos
For questions, contact Michelle Elkins, associate director of awards and special events for the K-State Alumni Association, at 785-532-5077 or melkins@k-state.com.