June 14, 2013
Read Sousa's book 'How the Brain Learns,' attend Year of the Brain events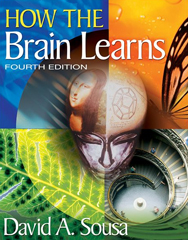 Now that the semester has wound to a close and we're in the throes of our fleeting weeks of summer, consider adding David Sousa's book "How the Brain Learns" to your summer reading list.
The information in this book is at the heart of "The Year of the Brain," a yearlong series of activities on K-State's campuses to learn more about how the brain learns so that we can use this knowledge to incorporate evidence-based methodology into our classrooms with the goal of optimizing student learning. It's not too late to join in the fun.
Contact the Center for the Advancement of Teaching and Learning at catl@k-state.edu or 785-532-7828 if you would like to receive a copy of the book and become a brain scholar.
If you have already received the book, you may have joined a reading group, or you might be enjoying the book at your own pace. As a brain scholar, the only two actions that we firmly request are:
You read Sousa's book prior to mid-September;
You plan to attend the daylong workshop led by Sousa on Sept. 19. Please plan for this by saving the date now. Don't forget to add your absence from your classes on this date to your course syllabi.
The book makes for great "airplane reading," so consider packing it on your next trip. And above all, enjoy the summer.
For more information about upcoming Year of the Brain activities, visit www.k-state.edu/catl/yearofthebrain.html.