March 13, 2023
Chapman Center and modern languages collaboration solves real-world problems in community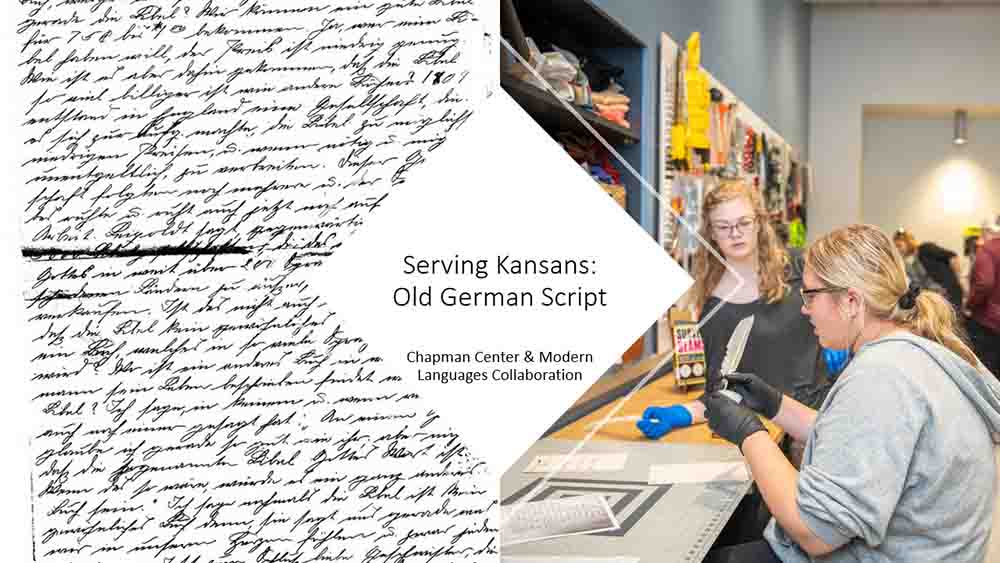 Last fall, the Chapman Center for Rural Studies, directed by Mary Kohn, professor of English, partnered with the department of modern languages to offer this community learning-based course. The Chapman Center solicited documents, digitized them, and offered financial and clerical support. Sara Luly, associate professor of German, taught the GRMN 530 course. Select students continue the project as a paid research experience in Spring 2023, funded by the College of Arts and Sciences Undergraduate Research Award.
Many families across Kansas have collections of family letters, documents and birth certificates written in an old German script that they – and many German speakers – cannot read. These documents are an important part of our community's history and students' educational experiences. Transliterating and translating these documents helped Kansans connect with their family history, taught German students about the immigration of Germans to Kansas in the 19th century, and contributed to the larger project of collecting, recording and preserving Kansas history.
Special thanks to the Sunderland Foundation Innovation Lab, which hosted a session on quill writing, and Sara K. Kearns, academic services librarian, for assisting students with historical research.
For updates and more information, visit the Chapman Center's Facebook page.