March 23, 2023
College of Arts and Sciences hosts ArtSci Drop-by tonight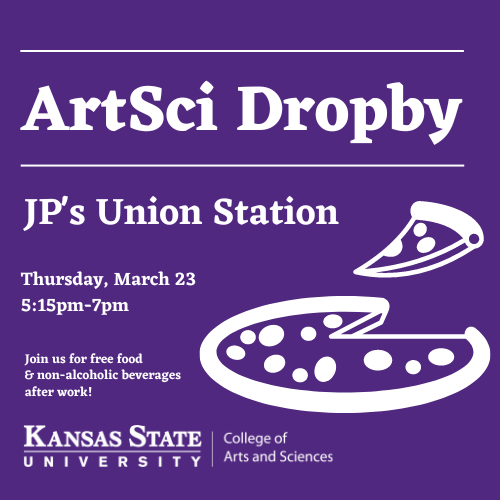 The College of Arts and Sciences invites its faculty and staff to an ArtSci Drop-By from 5:15-7 p.m. Thursday, March 23, at JP's Union Station.
This casual come-and-go event is an opportunity to catch up with colleagues in person, learn about what is going on across the college and chat with college leadership in a casual environment.
Heavy appetizers, lemonade and iced tea will be provided by the college.
To sign up, please fill out the RSVP form.
For more information, email Kate Williamson, event coordinator, at kate89@k-state.edu.