March 1, 2023
College of Education professor named to editorial team of international journal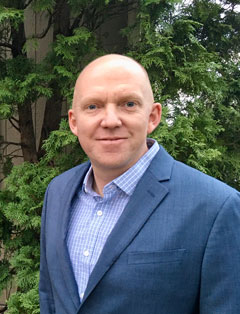 J. Spencer Clark, a professor in the College of Education's curriculum and instruction department, has been selected as a co-editor on the editorial team of the International Journal of Multicultural Education.
The publication is a free, peer-reviewed, open-access journal for scholars, practitioners and students of multicultural education. Published three times a year, the journal is committed to promoting educational equity for diverse students, cross-cultural understanding and global justice for marginalized people at all levels of education, including leadership and policy.
Clark teaches courses on curriculum theory, history of education, research methodology and social studies curriculum. His research examines the concept of agency in teacher education, the history of education, civic and social studies education, and rural education. He also serves as director of the College of Education's Rural Education Center.