March 1, 2023
Amy Rosine, soprano, presents faculty artist recital
Submitted by School of Music, Theatre, and Dance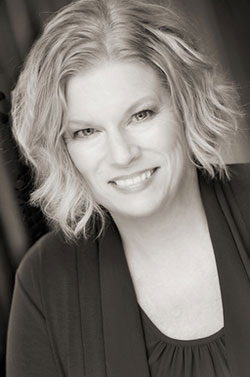 Amy Rosine, soprano and associate professor of music, will present a faculty artist recital at 7:30 p.m. Thursday, March 9, in All Faiths Chapel.
Her recital will include works by Bach, Clara Schumann, Pauline Viardot, Puccini, Brahms and the Kansas premiere of "No Ordinary Woman!" by Gwyneth Walker. "No Ordinary Woman!" was commissioned by the Sorores Duo, which includes Rosine and Sandra Mosteller, clarinet. Rosine will also be joined by Alyssa Morris, oboe, David Littrell, cello, Patricia Thompson, mezzo-soprano and Reg Pittman, tenor.
Rosine teaches Voice Lessons, Vocal Techniques, Women in Music, Survey of Vocal Music for the Adolescent Singer, and serves as vocal coach for the school's musical productions. Rosine has performed in a variety of venues including Civic Opera of Kansas City, Kansas City Lyric Opera Express, Kansas Concert Opera, Regal Opera, Lyric Theatre of Dallas, Fort Worth Opera and Brownwood Regional Theatre. Learn more.