November 10, 2022
International Education Week continues with Coffee Hour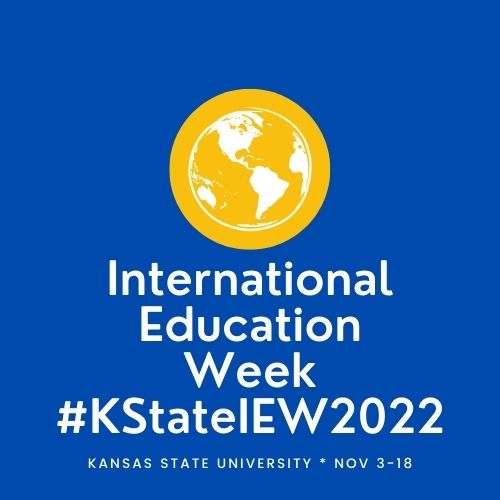 Kansas State University continues to celebrate International Education Week 2022 #KStateIEW2022 with International Students and Scholars' Coffee Hour at 4 p.m. Friday, Nov. 11, in the International Student Center and on Zoom.
K-State student Chantoba Bright will present her home country Guyana. Grab some coffee and join us to learn about the culture and geography of Guyana.
The Office of International Programs' International Student and Scholar Services office provides essential immigration services for more than 1,000 international students and scholars from more than 100 countries who are involved in educational programs or research at K-State. Additionally, International Student and Scholar Services welcomes countless U.S. students, faculty, staff and community members in the exploration of other cultures and the celebration of international festivities. The programs are for all students and some for students and the community and include the Coffee Hour Series, basic language training and the International Speakers Bureau.
International Student and Scholar Services is in the International Student Center at the corner of Mid-Campus Drive and Claflin Road campus. The center has three areas: the Taiwan Wing, the Korean Room and the center itself. The Taiwan Wing and the Korean Room house the staff offices. The center has a large multipurpose room, kitchen, small classroom, lounge and lobby. It provides a comfortable and relaxed atmosphere where people can come to meet friends, study or attend a program.
International Student and Scholar Services staff members are knowledgeable and approachable. They are key contacts for our international students, international scholars and our community.