September 23, 2022
Lafene Health Center participating in 2022 Benefits Fair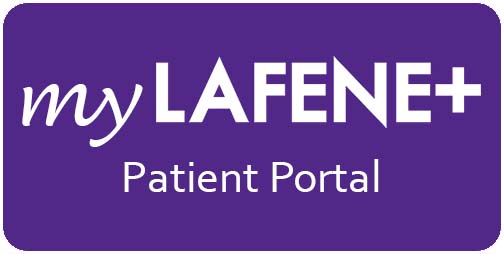 Lafene Health Center will participate in the 2022 Benefits Fair on Wednesday, Oct. 5, and is offering additional services at this year's event.
As at previous fairs, Lafene will offer the influenza vaccine. Added this year are the bivalent COVID-19 booster and a skin cancer screening. Appointments for all Benefits Fair services are now open on the myLAFENE+ patient portal or by calling 785-532-6544. Please bring your insurance card and K-State ID to the event. Before the Benefits Fair, please log in to the patient portal, go to Medical Clearances, and complete the online Insurance Information Form, Non-Student Privacy Practice Notice, and the Treatment Agreement. You will be asked to complete a consent form on the day of your vaccination.
The cost of the flu vaccine is $27 for faculty and staff and covered by most insurance companies. Lafene will submit insurance claims on your behalf; however, Lafene is not part of the Medicaid or Medicare networks and will not file insurance claims to those entities.
Individuals who have completed any FDA-approved or FDA-authorized monovalent primary series — Pfizer, Moderna, Novavax or Johnson & Johnson — or previously received monovalent booster doses are eligible to receive a bivalent COVID-19 booster two months after their most recent COVID-19 vaccine. Be sure to bring your COVID-19 vaccine card with you. There is a $25 administration fee that will be filed to insurance. According to the CDC, updated COVID-19 boosters can help restore protection that has decreased since previous vaccination and provide broader protection against newer variants.
Rosanne Kreller, Lafene's certified dermatology nurse practitioner, will provide the skin cancer screenings. Kreller will examine exposed skin areas, note findings and make recommendations for next steps if needed. The screenings will take approximately 10 minutes to complete. This service will be provided at no charge at the Benefits Fair only.
If you can't attend the Benefits Fair but would like to receive an influenza vaccine or a bivalent COVID-19 booster at Lafene Health Center, schedule your appointment on the myLAFENE+ patient portal or call 785-532-6544. You can also schedule your primary series for COVID-19 or a skin cancer screening on the portal or by calling Lafene Health Center.
The Benefits Fair will be from 9 a.m. to 2 p.m. Wednesday, Oct. 5, at the Grand Ballroom at the K-State Student Union.