Your Student Health Resource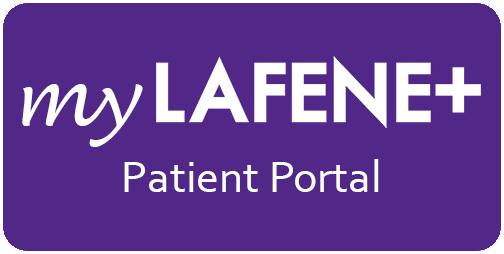 Kansas State University and Lafene Health Center are monitoring the trajectory in monkeypox (MPV) cases which prompted the World Health Organization to issue a global health emergency. Lafene Health Center does not currently carry the MPV vaccine.
Thousands in the United States have contracted the illness, with only three cases identified in Kansas. The risk of MPV remains low in Kansas, but members of the campus community should familiarize themselves with the symptoms, monitor their health, and avoid skin-to-skin contact with others who have a rash that looks like blisters or pimples.
MPV symptoms include a pimple or blister-like rash as well as fever, fatigue, and swollen lymph nodes. Once a rash is present, the virus becomes contagious. The illness can spread through several pathways, including intimate contact (kissing, cuddling, and sex); direct contact with infectious rashes, scabs, or body fluids; and touching items (linens and clothing) previously touched by an infectious rash or body fluids. The main means of transmission is through prolonged skin-to-skin contact. More on the illness can be found on the CDC's monkeypox webpage.
This is an evolving situation that Lafene Health Center is closely watching to best implement health and safety measures that protect our community. For the safety of others in the building, students and other Lafene Health Center patients seeking evaluation for suspected MPV infection or exposure should contact us at 785-532-6544 for triage and instructions.

Visit the K-State COVID-19 update page for information and FAQ.
Who Should be Tested?
We are currently testing those with COVID like symptoms and asymptomatic or symptomatic close contacts of a positive COVID case. Kansas State University offers voluntary asymptomatic testing at no cost at Lafene Health Center for students, faculty and staff. An asymptomatic carrier is someone who has contracted COVID-19 but shows no symptoms throughout the course of the virus. Asymptomatic carriers can unknowingly infect others and spread the virus. This makes finding asymptomatic carriers critical to slowing COVID-19 because asymptomatic testing helps mitigate the spread of the virus through early detection. Testing is the most effective way to know your COVID-19 status. It is vital that all symptomatic persons and close contacts follow Lafene Health Center or their primary health care providers' instructions on testing to help stop the spread.
Appointments for asymptomatic testing can be made on the myLafene+ patient portal or by calling 785-532-6544. The testing is offered at no cost to students, faculty and staff.

---

Lafene Health Center is K-State students' cost-effective, health and well-being facility. Students visiting Lafene can rest assured knowing their care is provided by a staff of highly credentialed healthcare professionals. Lafene Health Center is fully accredited by the Accreditation Association for Ambulatory Health Care.
We are conveniently located at 1105 Sunset Avenue, across from Marlatt Hall and Kramer Dining Center. To schedule an appointment, go to the myLafene portal or call us at 785-532-6544.


To pay your bill online, click on the myLAFENE+ portal below. Access ACCOUNT SUMMARY, then click Pay Balance. Be sure to click SIGN OUT at the top right corner after you have entered all of your payment information and clicked SUBMIT or your payment will not process.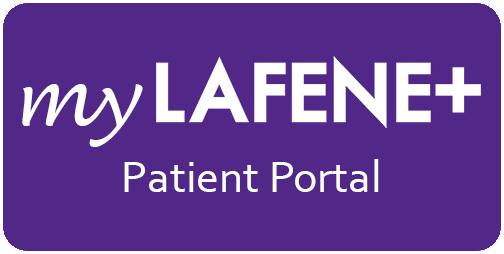 ---
Lafene Health Center is not a contracting provider with Medicaid (KanCare) or Medicare.