April 28, 2022
Office of VPR congratulates researchers awarded patents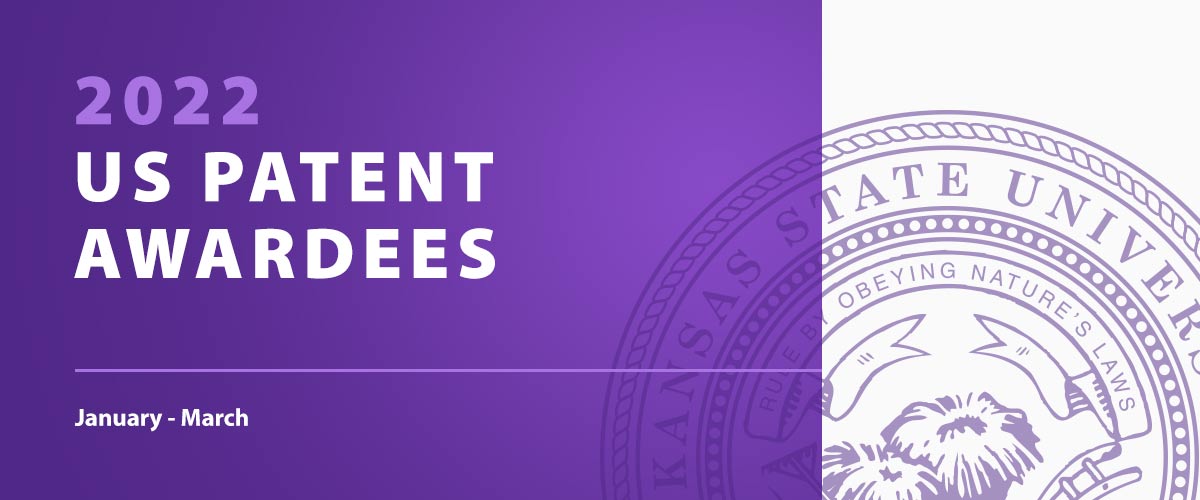 The Office of the Vice President for Research and Kansas State University Innovation Partners would like to congratulate the following K-State inventors for being awarded U.S. patents during the first quarter of 2022:
Ryan Hansen, Thomas Platt and Andre Jacobus van der Vlies* for "Hydrogel Membrane and Methods for Selective Retrieval of Microbial Targets."
John M. Tomich, Gerald Reeck (deceased), Adriana Avila Flores* and Chandrasekar Raman* for "Nucleic Acid-Peptide Capsule Complexes."
Dong Lin and Pedram Parandoush* for "Additive Manufacturing of Continuous Fiber Thermoplastic Composites."
Dorith Rotenberg*, Anna E. Whitfield*, Rodolfo Acosta-Leal* and William W. Bockus* for "Multigenic Transgenic Resistance to Cereal Viruses by RNA-Interference."
*No longer at K-State.
This list represents recently issued patents affiliated with research in the College of Agriculture, College of Arts and Sciences and Carl R. Ice College of Engineering. The full list of K-State patent and plant variety protection certificate awardees since 2009 is available on the awards page of the research website.
"It's a great accomplishment to have one's research recognized by a patent issued from the U.S. Patent and Trademark Office," said David Rosowsky, vice president for research. "I congratulate these current and former K-State researchers on this recognition and this important next step in the commercialization process."
K-State Innovation Partners strives to assist K-State's faculty, staff and students in developing and protecting their discoveries and inventions to return the greatest advantage to the creators, K-State and the general public.
Contact K-State Innovation Partners as early as possible in the discovery process to ensure proper protection of your intellectual property and to gain a comprehensive understanding of the options available in commercializing your research.