April 15, 2022
Pre-Veterinary Medicine Club fundraiser at Panera Bread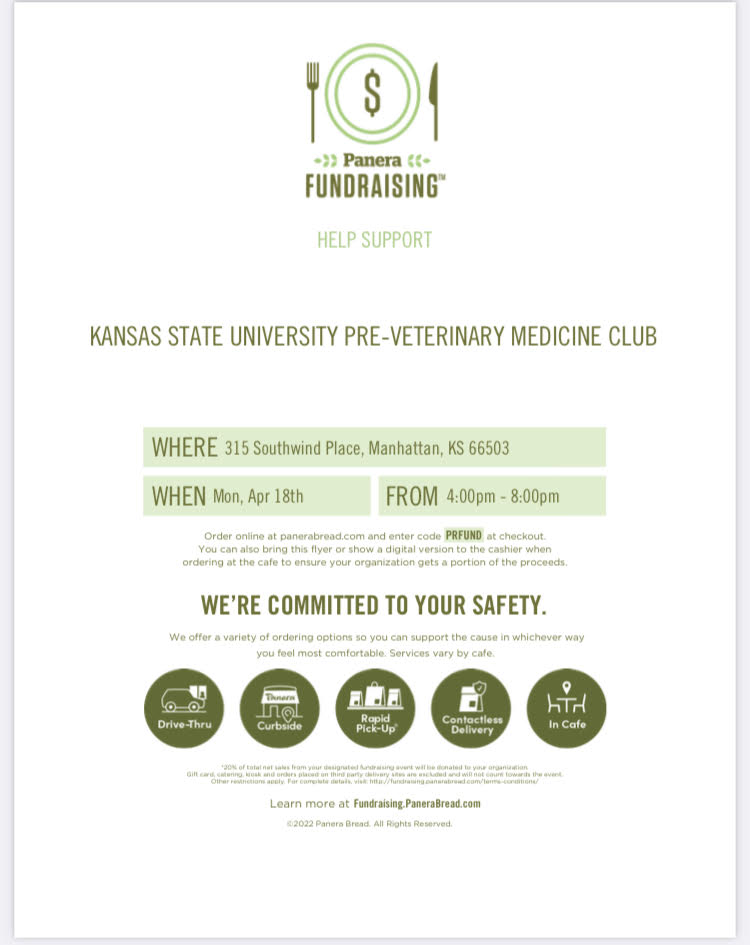 Looking for an excuse to eat out with your friends? Look no further because the Kansas State University Pre-Veterinary Medicine Club, a registered departmental student organization, is hosting a fundraiser at Panera Bread.
For those interested in supporting the club, simply dine in or order online during store hours of 6 a.m. to 9 p.m. Monday, April 18, at Panera Bread, 315 Southwind Place, Manhattan.
For your meal to count toward the fundraiser, you must either show the cashier the flyer below or mention that you're there to support Pre-Vet Club. Use the code "PRFUND" for online orders, which must be done through panerabread.com for them to count toward the fundraiser.
Fundraisers like these allow the club to provide opportunities for students to gain a better knowledge of veterinary medicine practices and to meet peers who share those same interests. We hope to see you there and thank you for your support.