April 5, 2022
President Linton provides updates on the university's diversity, equity, inclusion and belonging efforts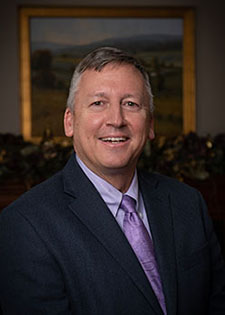 Dear K-State Community:
Our collective goal at K-State is to build the best community possible. To do that, we need to be working, continually working, on full inclusivity for ALL of our community. Our students, our faculty, our staff and our stakeholders expect and deserve nothing less. In my visits with students, faculty and staff since I arrived at K-State, I have learned how our university community has worked together to advance diversity, equity, inclusion and belonging initiatives over the past several years. I am incredibly grateful to the many individuals, committees and groups who have been engaged in this critically important work.
It is clear that there have been many positive steps and progress made, but we all know we need to do more. This week, I am moving forward with four immediate steps that I believe will continue to guide us in a forward direction.
I see these as positive steps for a better K-State. I look forward to having a new vice president who will be charged to connect the dots between our strategic and action step plans. I also plan to give them the freedom to adapt to the needs of our community and make further adjustments to our planning and our structure. In other words, this is a beginning. We must be flexible to change as needed.
Making these important, intentional shifts at this time clarifies the roles and responsibilities of our DEIB leadership, strengthens the financial and staffing support of our DEIB efforts and continues our path forward to advance our strategic DEIB work. That said, it is important to remember that diversity, equity, inclusion and belonging is the work of us all. The work is never done, and it will continue to evolve, especially as we onboard permanent leadership in these areas. But this reaffirmation of our commitment to DEIB marks the next great step forward in fulfilling our mission as a next-generation land-grant institution, working tirelessly to make the world around us a better place.
As I often like to say, there is no gear in neutral. I look forward to continuing to move forward together.
Go 'Cats!
Richard Linton
President