April 4, 2022
Recreational Services announces director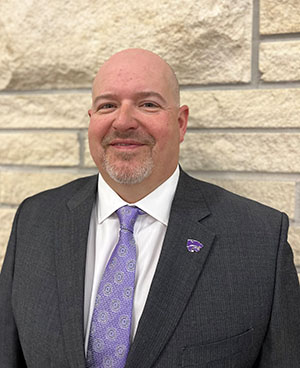 Clint Hafliger, interim director for Recreational Services, will serve as director of the department.
"It's been an honor serving as the interim director of Recreational Services," Hafliger said. "I am thrilled that K-State selected me for this permanent position. I appreciate all the support from my colleagues and the university."
Hafliger has worked for the department for 17 years and earned a bachelor's degree from K-State and a master's degree from Wichita State University. After graduating, Hafliger worked at Purdue University as the assistant director for intramurals. In 2005, Hafliger transitioned to K-State as an assistant director of facilities before becoming interim director in 2021.