April 4, 2022
Kind Week with Quest and Blue Key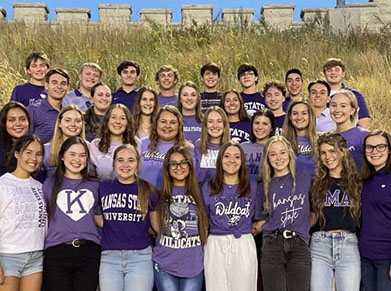 Join the Quest Freshman Honorary and Blue Key Senior Honorary for Kind Week starting today. Come see us in the K-State Student Union from 10:30 a.m. to 2 p.m. Quest will provide stress balls, positive affirmations, informational handouts about mental health awareness and much more. You even get the opportunity to write down positive notes for other students to uplift their day.
On Wednesday, April 6, keep an eye out for posts on Blue Key's Instagram account about a social media fundraiser to benefit Katie's Way.
For our last event of the week, join us Friday, April 8, to destress with games and activities on the K-State Quad. There will be music, cornhole, football, kickball and more.