March 28, 2022
K-State Comprehensive Public Health Group to host McAlister's fundraiser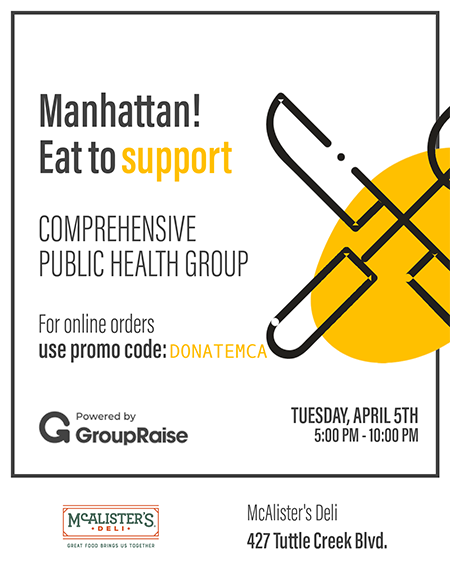 The K-State Comprehensive Public Health Group, a registered departmental student organization, is hosting a club fundraiser from 5-9 p.m. Tuesday, April 5, at the Manhattan McAlister's Deli, 427 Tuttle Creek Blvd.
Join us during National Public Health Week to raise funds that will be used to donate back to a community organization focused on improving public health, as well as support club activities aimed at increasing public health awareness. Participants must order either in person and show or mention the fundraiser flyer, or online using the code DONATEMCA.
Please RSVP to the event at groupraise.com/events/216990.