November 2, 2021
Celebrate National STEM Day with K-State National Science Teaching Association Student Chapter Nov. 8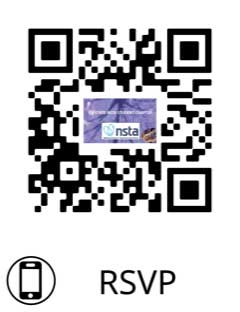 Join the future science teachers for a viewing of the documentary "Picture A Scientist" from 5-7 p.m. Monday, Nov. 8, in Wildcat Chamber at the K-State Student Union.
The feature-length documentary film chronicles the researchers who are writing a new chapter for women scientists. A biologist, a chemist and a geologist lead viewers on a journey deep into their own experiences in the sciences, overcoming brutal harassment, institutional discrimination and years of subtle slights to revolutionize the culture of science. From cramped laboratories to spectacular field stations, we also encounter scientific luminaries who provide new perspectives on how to make science itself more diverse, equitable and open to all.
The K-State National Science Teaching Association Student Chapter, a registered departmental student organization, invites faculty, staff and students in our K-State community, K-12 teachers of science and educational leaders across Kansas. Kimberly Staples, associate professor of science education and faculty adviser for the chapter, said it is critical to prepare future science teachers to engage all learners in science as a human endeavor. She said the College of Education has phenomenal future science teacher leaders and graduates who contribute to the systemic change needed for a diverse and changing world. The chapter's board of directors are Sampson Hundelt, president; Cade Ifland, vice president; Kristen Graham, secretary; and Danny Davison, philanthropy.
Admission is free and refreshments will be provided. RSVP by Thursday, Nov. 4. Scan the QR code or use the direct link.