October 29, 2021
College of Business to host retired chairman and CEO of International Paper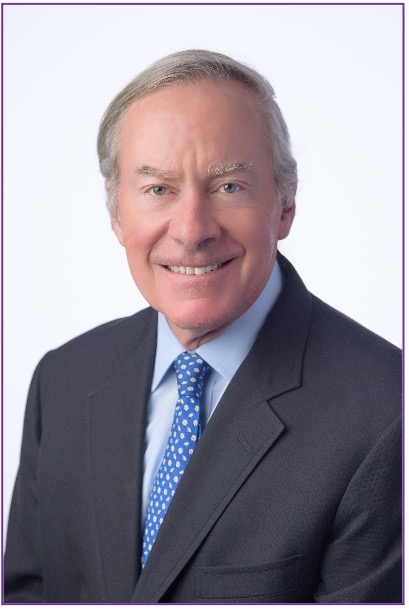 The College of Business will host John V. Faraci, retired chairman and CEO of International Paper, for a campus visit Nov. 1-2.
Faraci joined International Paper in 1974 and rose through the ranks to serve as chairman and chief executive officer until Dec. 31, 2014. He is also the former executive chairman of the board of directors of Carrier Global Corporation and served as a director on the board of United Technologies Corporation prior to their separation.
He currently serves on the board of directors for Carrier, as chair of the audit and finance committee for ConocoPhillips, as a member of the board of directors for PPG Industries and as chair of the audit and finance committee for United States Steel Corporation.
Faraci is a trustee of the American Enterprise Institute and a member of the Council on Foreign Relations. He currently works during the summer for the National Park Service in Grand Teton National Park as a backcountry mountain ranger.
Faraci will lead a case analysis and discussion — Pratt and Whitney case — in three sections of MANGT 595 on Monday, Nov. 1. That afternoon he will also present "Characteristics of Effective Leadership" to Business Strategy classes along with students in the Menard Family Scholars and the Rise Up programs.
"MANGT 595 is a capstone course that all business students take in their last year, and it is based on the case study methodology," said Sabine Turnley, senior instructor. "Students are eager to discuss the Pratt and Whitney case with Mr. Faraci because he was directly involved in the decision-making. This is a unique and meaningful experience that creates tremendous value for our students."
Tuesday morning, Nov. 2, he will meet with the Menard Family Scholars for an informal discussion and questions and answers over coffee. He will close out his visit with students in the Senior Seminar in Leadership, which is co-taught by Trisha Gott, assistant professor of leadership studies, and Richard Myers, K-State president.
"This is an amazing opportunity for the college, and especially for our Menard Family Scholars and Rise Up programs," said Marcia Hornung, Menard Family director. "Our students look forward to sharing space with Mr. Faraci and learning how to apply his words of wisdom into their everyday lives."
Faraci holds a Bachelor of Arts in history and economics from Denison University in Granville, Ohio and a master's degree in business administration from the University of Michigan.
Learn more about the management department's specialization tracks and curriculum guides, their mission and vision, and more.