October 6, 2021
Healey to open inaugural Fischer Guild Summit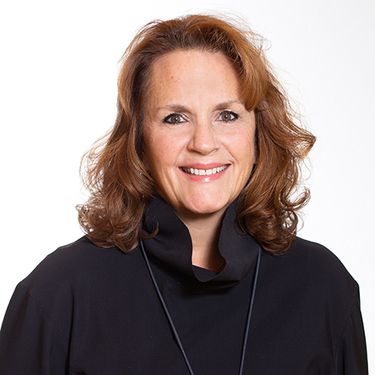 The College of Architecture, Planning & Design, or APDesign, will open the inaugural Fischer Guild Summit with Kansas State University distinguished alumna Lori Healey, senior vice president and Obama Presidential Center operations and implementation lead for the Obama Foundation, at 4:30 p.m. Oct. 14 in the Regnier Forum, Regnier Hall on the K-State Manhattan campus. Seating is limited and masks are required.
The Fischer Guild Summit is an opportunity that brings together students, faculty and practitioners to showcase APDesign research and design thinking along with a project that showcases the values inherent to the college: environmental stewardship, social justice, economic vitality and aesthetic delight. Healey's presentation will demonstrate all of these values associated with the Obama Center.
Healey will introduce the Obama Presidential Center project — from the principles that underpin the endeavor and how the cultural institution will serve hundreds of thousands of visitors per year. She will share the work-in-progress 3D model of the center, taking us behind the scenes of the planning and construction of this approximately $700 million project.
Bringing Hope Home: the Obama Presidential Center, Chicago
The mission of the Obama Foundation is to inspire, empower and connect people to change their world. That mission begins on the south side of Chicago, where the foundation is building the Obama Presidential Center. Designed by architects Tod Williams and Billie Tsien, with more than 19 acres of landscape by Michael Van Valkenburgh, the center represents a historic opportunity for Chicago: a chance to build a world-class museum and public gathering space that celebrates our nation's first Black president and first lady, steps away from where he began his career, where she was raised, and where — together — they made their home. Not only will the center generate billions of dollars of economic opportunity and help to reconnect and revitalize Jackson Park, but it will also serve as a reminder to young visitors — from around the city and from around the world — that their potential is limitless.
In December 2020, Healey joined the Obama Foundation as senior vice president and operations and implementation lead for the Obama Presidential Center. She is leading work to build and operate the center in Jackson Park that includes a presidential museum, auditorium, restaurant, retail store, fruit and vegetable garden, playground, lush parkland and green space, and a new branch of the Chicago Public Library.
She previously served as president of Clayco's Chicago Business Unit. In that role, she led enterprise activity for development, design and construction-related activities in the greater Chicago area and surrounding region. Prior to joining Clayco, she was the chief executive officer of the Metropolitan Pier and Exposition Authority, owner of McCormick Place and the 1,258 room Hyatt Regency McCormick Place. During her tenure, Healey oversaw the development of the 10,000-seat Wintrust Arena and the 1,205-room Marriott Marquis Chicago.
Healey served as the chief executive officer of Tur Partners LLC ("Tur"), a firm founded by Chicago's former Mayor Richard M. Daley, which partnered with leaders and innovators to drive growth within global urban markets. She also served as principal in the Development Group for the John Buck Company, focused on growing the firm's private real estate and infrastructure-related transactions.
Healey coordinated the organizational and planning activities for the 2012 NATO Summit in Chicago, acting as director of the NATO Host Committee. Additionally, in 2009, Healey was appointed as president of Chicago 2016, where she was responsible for co-leading Chicago's bid for the 2016 Summer Olympics and Paralympics Games.
Healey held several senior leadership positions for the city of Chicago under the administration of Mayor Richard M. Daley, most recently acting as Mayor Daley's chief of staff. She earlier served as commissioner of the city's Department of Planning and Development. Her previous experiences also included time as a principal at Perkins + Will, and as deputy director for business development of the (then) Illinois Department of Commerce and Community Affairs. She began her career as a policy aide to former Gov. John Carlin of Kansas in 1983.
Healey holds a Bachelor of Arts in economics and Master of Science in public administration from Kansas State University. She serves on the Boards of Civic Consulting Alliance, Local Initiatives Support Chicago, Chicago Sports Commission, the Chicago Fire Department Foundation and the Chicago Police Memorial Foundation. She is also an advisory board member of the Loyola University Health System and on the Corporate Advisory Council for Cradles to Crayons. Healey is also a member of the Economics Club of Chicago and the Commercial Club of Chicago.