October 5, 2021
World renowned architect Annie Chu to present as part of APDesign Ekdahl Lecture Series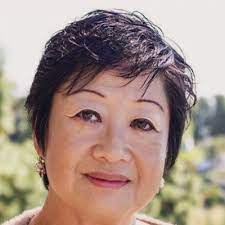 Annie Chu, founding principal of the award-winning Chu–Gooding in Los Angeles, California, will present "Mining" in the 2021-2022 College of Architecture, Planning & Design's Ekdahl Lecture Series at 4:30 p.m. Wednesday, Oct. 6, in the Regnier Forum at Regnier Hall on the K-State Manhattan campus. The event is free and open to the public.
The lecture "Mining" is presented in three acts: (a) a deep dive into a case study to unearth the multidisciplinary design discourse from concept through construction to representation, (b) an interactive workshop exercise for enhanced creativity and lifelong pondering, and (c) design contamination between typologies, pivoting between project scales.
Chu is an architect, interior designer and educator. In her four decades in practice, Chu has worked extensively with world-renowned museums, cultural and arts-related facilities, and educational institutions. Leveraging her design reputation, Chu champions interior architecture as a distinct and emerging discipline, advancing design excellence through teaching, public speaking and her leadership in the civic and professional realms, including her role on the city of Los Angeles Cultural Affairs Commission, the Mayor's Design Advisory Panel, the National AIA Interior Architecture Advisory Group, Contract Magazine's editorial advisory board, and Architecture California. Chu has served on numerous design juries and as a vice president of the IIDA International board of directors from 2017-18. A dedicated educator since 1990 in architecture and design schools across the country and abroad, Chu was recognized with the distinguished Presidential Honoree Educator Award by the Los Angeles Chapter of the AIA in 2016.
View a full listing of the 2021-2022 Ekdahl Lectures and view the live or recorded lecturers.
The Oscar S. Ekdahl Distinguished Lecture Series in Architecture and Design brings the finest professionals in the design and planning disciplines to APDesign and the K-State community. These individuals are selected to avail faculty, staff, students and regional professionals to the potency of design and planning in addressing the issues we face as a global society. The series honors Oscar Ekdahl who received his Bachelor of Architecture from Kansas State University in 1933 and was a founding partner in Ekdahl, Davis, Depew, Persson Architects PA in Topeka.