April 7, 2021
Debra Bolton joins board of trustees of The Nature Conservancy
Submitted by Communications and Marketing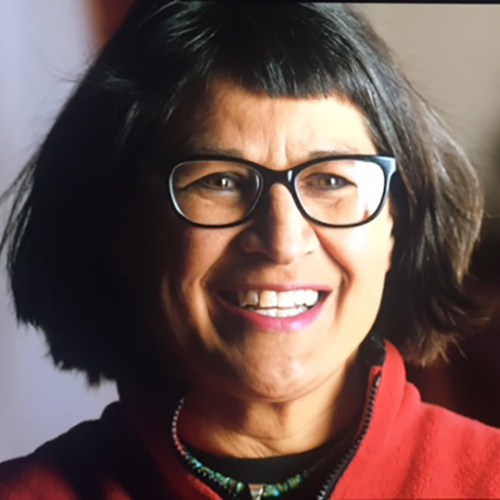 The Nature Conservancy's Kansas board of trustees announces the addition of Debra Bolton to the board.
Bolton, a human scientist and geographer, serves as director of intercultural learning and academic success in Kansas State University's Department of Diversity and Multicultural Student Affairs. She also serves in a faculty capacity in the geography and geospatial sciences department.
Her continued research focuses on health, well-being, environmental/social connectedness, and belonging in underrepresented, historically excluded, and displaced populations in Kansas and in Indigenous populations in the United States. A former commissioner for the Kansas Department of Wildlife, Parks, and Tourism, Bolton applies her research and life experiences to her work goals and to her interests in environmental stewardship.
"My birthplace is the beautiful mountains of Colorado, so my love of the land and its flora and fauna stands as a long tradition of my family and ancestors of Indigenous/Native traditions," Bolton said.
Bolton's combination of traditional knowledge and scholarly research adds a unique asset to The Nature Conservancy's board and work in Kansas. She will serve on the governance and land protection and stewardship committees.
The Nature Conservancy is a global conservation organization dedicated to conserving the lands and waters on which all life depends. The Nature Conservancy's relationship with K-State dates back to 1971 when it established the Konza Prairie Biological Station under a management agreement with K-State's division of biology in 1971. Konza is The Nature Conservancy's northernmost nature preserve in the Flint Hills, and K-State continues to utilize Konza as a site for long-term ecological research. The conservancy has permanently protected 190,000 acres and 600 miles of freshwater streams in Kansas.
Bolton joins trustees from across the state, including Chuck Rice, K-State distinguished professor in soil microbiology, and Mary Ice, K-State alumna.