April 1, 2021
2021 Common Book Information Session on Wednesday, April 7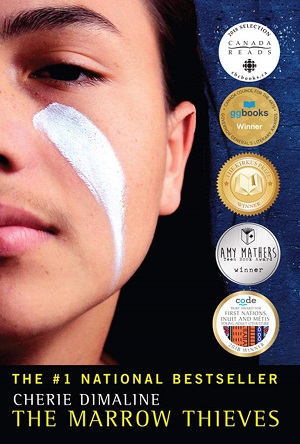 Interested in learning more about the 2021 K-State First Book selection "The Marrow Thieves" and how to incorporate it into your fall courses and event programming?
Faculty, staff, graduate teaching assistants and student leaders are invited to join members of K-State First Book from 12:15-12:45 p.m. Wednesday, April 7, via Zoom. To register, visit tinyurl.com/ksfbookinfo2021.
The information session will include brief remarks by Lisa Tatonetti, professor of English, and Brandon Haddock, coordinator for the LGBT Resource Center. Members of the 2021 K-State First Book Selection Committee and the PR/Events Committee will also be on hand to answer questions.
For more information about the K-State First Book program and resources for including the selected title in activities and classrooms, visit k-state.edu/ksfb/.