April 5, 2021
UIDP pre-paid virtual conference offered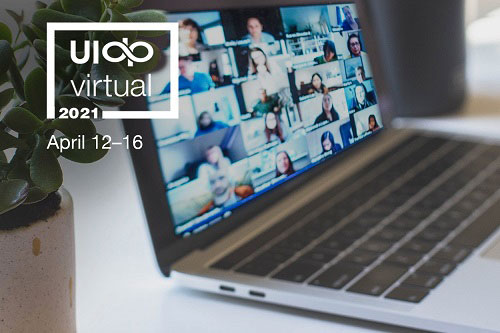 Do you work with industry or do you want to in the future? If so, this pre-paid conference is for you.
K-State is a charter member of the University-Industry Demonstration Partnership and has actively engaged in this organization since 2006. The partnership is a recognized leader in addressing issues impacting academic-corporate collaboration, providing a unique forum for university and industry representatives to find better ways to partner.
UIDPVirtual 2021 will occur April 12-16 and features an agenda packed with topics relevant to the university-industry interface presented by an outstanding set of national thought leaders and academic and corporate practitioners. The K-State Office of the Vice President for Research and K-State Innovation Partners have obtained institutional access for this virtual conference. Anyone with a Kansas State University email address may sign up. Faculty, staff and administrators who work with industry partners or desire to do so in the future are encouraged to attend relevant sessions or watch recordings at a later date. Certified research administrators can earn recertification contact hours.
UIDPVirtual 2021 will allow you to access content from anywhere in the world. You'll play an active role as you watch, listen and interact via live Q&A and interactive tools, including a dedicated event app.
After the live presentations, you'll be able to download materials and watch session recordings 24/7 — whenever it's convenient for you.
Please pass this information along to other K-State colleagues who may be interested. Email Katie Small at ksmall@k-state.edu for registration information. The University-Industry Demonstration Partnership asks that all K-State participants register with their @k-state.edu email address to ensure they receive email reminders from the organization with login credentials to access the event.
The University-Industry Demonstration Partnership is a solution-focused organization, which means its member representatives identify issues impacting university-industry relations. We work together to find practical solutions to shared challenges impeding success, irrespective of who we are or where we work.
University and industry decision-makers with varying job functions and titles actively participate in University-Industry Demonstration Partnership programs to maximize their investment in existing and future university-industry collaborations.