October 27, 2020
History doctoral student publishes book on the liberation of the Philippines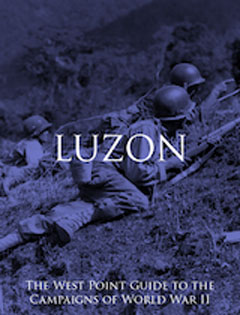 Major Claudio Innocenti, a doctoral student in the history department and assistant professor of history at the U.S. Military Academy at West Point, has published "The West Point Guide to the Campaigns of World War 2: Luzon (Rowan)."
The electronically published book covers the 1945 campaign to liberate the Philippines' most populous island from Japanese occupation. It is designed to help students conduct research on the campaign and includes the context of the campaign and a guide to secondary and primary sources. The book will be used in West Point's most popular military history class, which enrolls 500 cadets each year. Innocenti is especially proud of the section on race and war on Luzon.
"That is such an important topic in our country today that I wanted to give our students a chance to explore it through the eyes of soldiers fighting a total war," Innocenti said.
Innocenti is preparing to take his preliminary exams and previously earned a Master of Arts in history from Kansas State University.