October 6, 2020
'Still a Good Time for the Truth: Race in America' virtual dialogue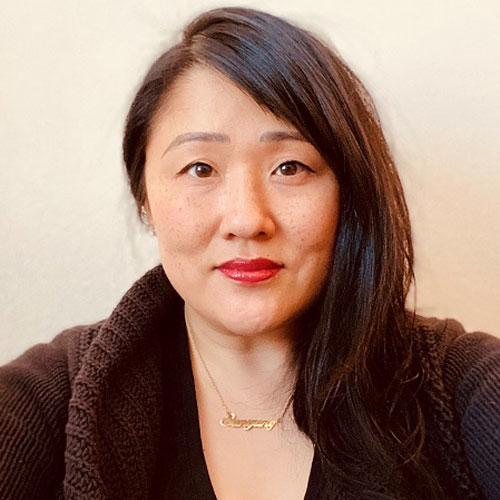 Educator, artist and author 신 선 영 Sun Yung Shin will guide us in a facilitated conversation on the ongoing tensions of race and racism in America. We hope that you are able to join us in this timely and much-needed conversation.
Shin will present "Still a Good Time for the Truth: Race in America" from 3:30-5 p.m. Wednesday, Oct. 7, via Zoom.
Shin was born in Seoul, Korea, and was raised in the Chicago area. She has been an educator and artist for more than 20 years in the Twin Cities and is dedicated to working in the community to dismantle systems of racism, patriarchy and oppression. She is the author, editor, or co-editor of six books; is a winner of a Minnesota Book Award for Poetry; and her popular anthology "A Good Time for the Truth: Race in Minnesota" has sold 40,000 copies and has been read, discussed and taught widely throughout the state. She has worked with many clients in the private, public and nonprofit sectors, and in higher education, including 3M, Target Corporation, BlueCross BlueShield, University of Minnesota, Minneapolis Institute of Art, Minnesota Humanities Center and more.
She has a Bachelor of Arts in English from Macalester College, a Master of Arts in Teaching from the University of St. Thomas, and a Master of Fine Arts in creative writing and poetics from Naropa University in Boulder, Colorado. Her training includes restorative justice, conflict resolution, labor organizing, somatic abolition, and racial justice facilitation. She lives in South Minneapolis with her family.